Reliable Repairs & Sales
Essentially Mobile Is Your Reliable Mobile Phone Parts Supplier.
If you are running a small business supplying mobile phones, tablets and all other mobile technology then you need a supplier you can rely on. We provide a massive range of the handsets, tablets, accessories and most importantly the spare parts you need to run the repair and servicing component of your business. Our online shop is open 24/7 so you can order the parts you need when you need them. We also offer very competitive express delivery when you need that spare part the next day.
All Manufacturers and Models
Sometimes and can be hard to source the parts or accessories you need for all the different manufacturers and models available. We stock one of the biggest range of spare parts in Australia so you can order all the items you need from one shop.
Want to order your mobile phone spare parts or accessories online? No Problems!
Our experienced consultants will process your order and get the items delivered FAST! Essentially mobile are committed to providing the best possible service to make sure you receive your goods as quickly as possible and are completely satisfied with our customer service. We'll keep you up to date with the progress of every step of your online order and are happy to answer any questions you may have about your order.
Unlocked Mobile Phones Australia
If you're looking to buy a new mobile phone outright, then you have come to the right place, Essentially Mobile have a huge range of unlocked handsets at bargain prices.
You can enjoy the freedom of buying a mobile phone or smartphone outright from our range online. Get the latest handset sent Australia wide.
What the differences between a locked and unlocked phone?
The difference between a locked and an unlocked phone is that a locked device has a software code on it that prevents you from taking a mobile phone or smart phone and using it on another carrier's network.
An unlocked phone either doesn't have the lock software on it or someone was able to get a code that unlocks the software. Once a device is unlocked, you can use a sim card from any operator and get service.
My phone is locked, can I unlock it?
Carrier locks come with just about any cell phone you buy from a wireless operator. Even if you aren't buying the device directly from a particular operator but are buying it from a retailer but it is for a specific carrier, then most likely it has a carrier lock on it. This is regardless of whether you buy the phone with a contract or if you buy the device at full price. And the short answer is no, locked phones cannot generally be unlocked.
How do I get an unlocked mobile phone in Australia?
If a device is advertised as "unlocked," then they generally do not have a carrier lock placed on the handset, some examples are the Google Android Nexus brand of devices and the unlocked version of the iPhone, which are both sold in our online store. If you want an unlocked phone, you should research in advance whether the phone you are purchasing is available as unlocked and where you can buy it as an unlocked device. Remember: Paying full price alone doesn't guarantee that a smartphone is unlocked out of the box. We sell unlocked mobile phones and can deliver them Australia wide.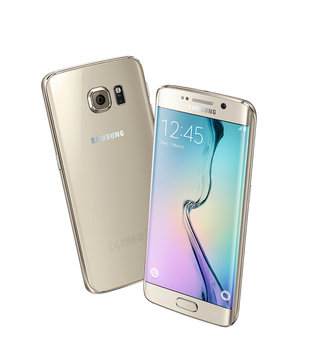 Opening Hours
Mon-Fri 9am-5pm (Hobart and Kingston)
Sat 9am-3pm (Hobart only)
Sunday's and Public Holidays Closed.